The Tour de France race of 2017 would be the 104th edition, which is considered one of the Grand Tours of cycling.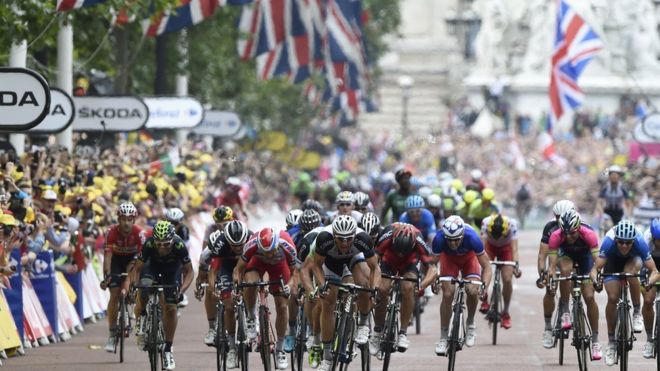 The race will start on 1
st
July in Dusseldorf with an individual time trial event and will complete with the final Champs-Elysees stage on the 23
rd
of July. This year there would be a total of 198 riders who will take part as 22 teams.
The start of the tour of this year was scheduled to begin from London and if that had been the case, it would have been the third time that the Tour would have gone through the city of London. This time Transport of London pulled out of the bid and the reason cited was costing as the Grand Depart is an event that needs preparations and different kinds of infrastructure that would amount to 35,000,000 in pound sterling. If the race had started from London it would have been the third time, the previous two times being in 2007 and in 2014. Arrangements for such a grand event start early and the bid for the event was initiated in September when London has been the original choice but it was cut off when Transport of London pulled out of the bid. (more…)